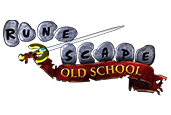 Poll Blog: The Kebos Lowlands
Poll Blog: The Kebos Lowlands
The purpose of this blog is to detail as much as possible regarding Kebos Lowlands prior to the poll going live in-game to allow for player feedback.
For information regarding the other Old School RuneScape reveals announced during RuneFest 2018, you can find more in the Warding blog and the Song of the Elves blog.
Since Xeric's Age of Strife, armies of his Lizardmen have attempted to reclaim Great Kourend in honour of their former ruler. These Lizardmen make their home in the Kebos Lowlands to the west of Kourend. The Lizardmen will defend their home ruthlessly and as such the Kebos Lowlands can be very dangerous to humans. However, those who are willing to enter will find a land of many opportunities.
Poll Question #1Should the Kebos Lowlands, which would include the Farming Guild and a new area called Brimstone, be added to the game?
( Source: RuneScape.com )