Forums
|
Discord:
https://discord.gg/gGGr2Bp
| GMT Based Community Clan | Forsakenclan cc in-game |
Recruitment topic
Forsaken
v
Vintage
5th Nov - 11tt Nov
After 7 days of  some solid PvMing against Vintage we have our results for the Comp, Massive shoutout to all you plebs that took part and putting in the effort for the Forsaken Family! individual Pvm points for our inner Rankings will be up soon. At the bottom is the Spreadsheets/Megathread.
The winner of the Competition was decided by the following:
- Total Points
- Total Gp
- Pets
[b]

Results of the Comp

[/b]
[b]Forsaken - Points 364 /

Gp 731,245,000 / Pets 8

[/b]
[b][b]

Vintage - Points 194 / Gp 1,926,900,000 / Pets 5

[/b][/b]
[b][b][b][b]

Forsaken wins 2-1

[/b][/b][/b][/b]
Going into this Comp we knew that the chances of beating a top PvM Clan would be slim but from the off we took a massive lead in the points Category and did not let up until the final second, Gp and Pets was pretty even until the final 2 days until Vintage got their TBOW drop which won them the Gp Category, knowing we had no chance of winning the Gp Category and the chance of us also getting a bow doubtful the Forsaken Family mustered up to go pet hunting for the last day or 2. After seeing we were also drawing on pets I offered my fellow members 15m for any pets gained on the last day which we managed to pull off by getting 3/4 chaos ele pets in the final 12hours giving us the 2-1 Victory!
Vintage also took the opportunity of camping chaos ele on the final night which resulted in them being hunted and cleared by the Legendary #BlackMidgets of the Forsaken Family, thanks lads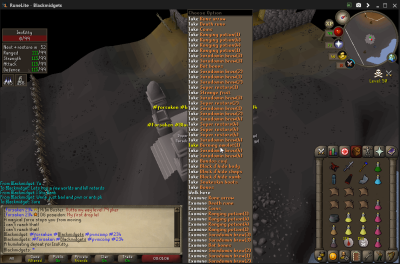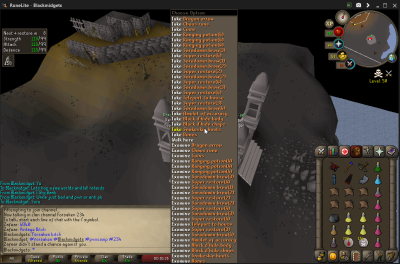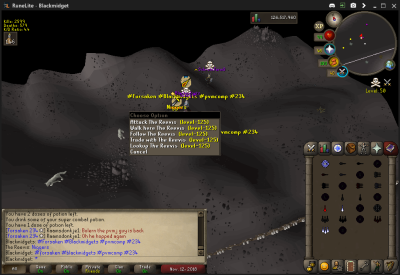 [b]

[b][b]Google Spreadsheet:

[/b][/b]
[/b]
[b]https://docs.google.com/spreadsheets/d/1...M/htmlview[/b]
[b]Forsaken's Megathread:

[/b]
[b]https://www.forsakenclan.com/forum/index...ntry231101[/b]
[b][b][b]
[/b][/b][/b]
¥ Forsakenclan.com|Discord: Carl#4473|Community Clan ¥