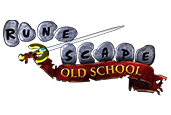 Premier Club and All Stars: PVP Championships
It's been a busy few weeks in Gielinor and in Jagex HQ so we'd like to give you some much-needed information on two of November's biggest events.
Premier Club is our flagship promotion that offers the best-value yearly membership package. With options for either 3, 6, or a whopping 12 months you can secure yourself membership for all the great upcoming content in Old School RuneScape. Get it now!
Here's some of the upcoming content that members can look forward to:
The Kebos Lowlands
In January we're releasing the Kebos Lowlands, an exciting expansion to the continent of Zeah where you'll find the Farming Guild, new slayer creatures, and a new slayer master! The slayer creatures range from Sulphur Wyrms up to the incredible Hydra, a new level 95 slayer monster. In the Farming Guild you'll find new patches plus a whole basket of new things to grow.
Further Ahead
For the rest of the year we're going to be polling the Song of the Elves, a Grandmaster quest that will release Prifddinas as well as a whole plethora of new armour. We'll also be polling Warding, a brand new skill for Old School RuneScape. Warding revolves around the production of magical armour using Runic energy and lots of new resources.
Get Premier Club now!
It's important to note that it isn't possible to purchase Premier Club via iTunes or Google Play (you can't make Premier Club purchases using Old School RuneScape on mobile). Additionally, due to technical reasons which prevent a mobile subscription from running alongside any other form of membership, it isn't possible to purchase Premier Club if you have a mobile subscription active (via iTunes or Google Play). For more information please see the support article here.
Egos will be shattered.
Our biggest PVP event ever is just around the corner and it's going to be intense. Hosted at ESL UK in Leicester on 24th November, we'll be live from 5pm GMT with dramatic PVP action with sparks flying between the All Stars. Don't miss it, set a reminder now!
The 16 All Star players have been drawn into 4 groups where they'll fight eachother 3 times for a total of 9 fights per person. For each win they'll receive points which will help them go through to the Quarter Finals.
Watch the Group Draw on Twitch
The top 2 players from each group will go through to the Quarter Finals. The Quarter Finalists will take home a minimum of $500 with the prize pool increasing per round up to a whopping $15,000 for the overall winner of the All Stars: PVP Championships.
New Website
If you want to find out who's involved and learn a bit more about them and the tournament, head to our brand new website focused entirely on the All Stars: PVP Championships.
Remember to tune in at 5pm GMT on November 24th for a night of entertainment and intense PVP rivalries, set your reminder now.
Discuss this news post on the community-led 2007Scape Reddit, or the community-led OSRS Discord in the #gameupdate channel.
Mods Archie, Ash, Ayiza, Bruno, Curse, Ed, Gambit, Ghost, Kieren, Lenny, Lottie, Mat K, Maz, Munro, Nasty, Roq, Ry, Stone, Sween, Weath, West & Wolf
The Old School Team
( Source: RuneScape.com )