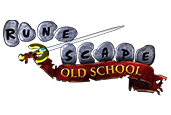 Poll Blog: Post Kebos Changes
.poll-box{padding: 10px;background-color:rgba(255,255,255,0.05);box-shadow:0 0 3px #000;text-align: center;}
In response to player feedback, this poll blog has been put together to adjust the content recently released with the Kebos expansion. A further poll to fine tune Konar's loot table will follow in the coming days pending further suggestions and data collection.
Konar's Loot Table
As mentioned above in the introduction - we are still examining the data and compiling feedback regarding Konar's table. Once we have sufficient information, a poll will be put together through the usual process regarding balancing the table. To get involved in the discussion, check out the Old School Twitter @OldSchoolRS and get involved in this Reddit thread if you haven't already! All the information regarding the original table and changes that have been made to it so far can be seen in the Konar Loot Table Balancing post.
Aerial Fishing
For those of you not familiar with the new content, an island lies in the middle of Lake Molch in the new Kebos area. At the lake, players can talk to Alry the Angler and begin aerial fishing. This method involves using birds to catch fish from spots around the lake, similar to the falconry Hunter method. Each catch offers a chance of finding a Molch Pearl which can be used to buy fishing related rewards from Alry.
We have been aware for some time that the Fishing Trawler is not the most popular minigame, but is still visited by many players wishing to obtain the Angler's outfit. For reference, each piece of this outfit gives a small experience bonus while fishing with a bonus for having the full set coming to 2.5% in total. We would like to offer the option to obtain this set elsewhere, and the new Aerial Fishing content seems a good fit. However, if this were to be added, it would take longer to obtain the whole set via this new method as the rate of getting pearls is consistent. We also maintain that we would like to improve the trawler in future. To allow for the extra items players may wish to purchase from Alry's shop, we're also offering an increased rate of Molch Pearls gained while Aerial Fishing.
Poll Question #1
Should Alry the Angler at the centre of Lake Molch sell the Angler outfit in his shop at a cost of 100 Molch Pearls a piece? The outfit would still be obtainable from the Fishing Trawler minigame.
( Source: RuneScape.com )