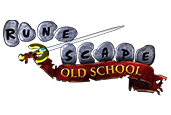 Revised Post Kebos Poll Blog
.poll-box{padding: 10px;background-color:rgba(255,255,255,0.05);box-shadow:0 0 3px #000;text-align: center;}
This poll blog is a revision of the one that went live on the 15th. Some of the original questions have been changed or removed and others have been added. In addition, our proposal for a re-balanced loot table for Konar is included. Pending feedback over the weekend, we would like to poll the questions below early next week. This blog was put together by closely examining all of the player feedback (thank you!) and thoroughly discussing it within the whole Old School team. Balancing content, particularly for such a huge release, is not an easy task but we hope that the options offered below please as many of you as possible!
Konar's Loot Table
As mentioned above, we have included our plans for Konar's loot table in this post. It can be found at the bottom of the blog. In response to your feedback, we have aimed to increase the overall gold earned from an average drop on Konar's table. This value is now very similar (possibly a little over) the original average amount upon release. Using community suggestions for alternatives to items produced by skilling and alchables, we have also added a couple items which were not present before. No uniques have been added for the time being so as to avoid the risk of de-stabilising the table. That said, we have seen some amazing ideas raised by the community which we have considered and may use variants of in future content relating to Mount Karuulm and Great Kourend.
Aerial Fishing
For those of you not familiar with this, an island lies in the middle of Lake Molch in the new Kebos area. At the lake, players can talk to Alry the Angler and begin aerial fishing. This method involves using birds to catch fish from spots around the lake, similar to the falconry Hunter method. Each catch offers a chance of finding a Molch Pearl which can be used to buy fishing related rewards from Alry.
We have been aware for some time that the Fishing Trawler is not the most popular minigame but is still visited by many players wishing to obtain the Angler's outfit. For reference, each piece of this outfit gives a small experience bonus while fishing with a bonus for having the full set coming to 2.5% in total. We would like to offer the option to obtain this set elsewhere, and the new aerial fishing content seems a good fit. However, if this were to be added, it would take longer to obtain the whole set via this new method as the rate of getting pearls is consistent. We also maintain that we would like to improve the trawler in future. In response to additional feedback, we will poll an increased rate of Molch Pearls gained while aerial fishing.
This is not to say the Fishing Trawler will not receive updates in the future to improve the experience. It will also continue to be the fastest way to obtain the set. This is just an option to offer the Anglers Outfit alongside an activity that is more engaging and has other benefits.
Poll Question #1
Should Alry the Angler at the centre of Lake Molch sell the Angler outfit in his shop at a cost of 100 Molch Pearls a piece? The outfit would still be obtainable from the Fishing Trawler minigame.
( Source: RuneScape.com )