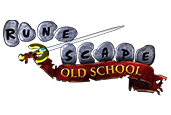 Song of the Elves Poll Blog I
.poll-box{padding: 10px;background-color:rgba(255,255,255,0.05);box-shadow:0 0 3px #000;text-align: center;}
Song of the Elves: Poll Blog I
The purpose of this blog is to let you know some of what to expect from our second major release of the year.
Following feedback on the size of previous polls, we're doing something a bit different this time around by splitting the content across two separate polls. This blog will explain the contents of the first poll. A second blog will follow later this year to detail the contents of the second poll.
If you want to learn more about the initial announcement of Song of the Elves, we recommend you check out the reveal blog.
The Quest
?You think you?re the hero of this story, but you?re not?? - Lord Iorwerth
Big things have small beginnings. Sixteen years ago, the Plague City quest was added to RuneScape. This quest marked the beginning of the fabled elf quest series, the oldest and longest quest series in the game. From elven rebellions to Dark Lords, the series has told a thrilling story with many twists and turns. Now, after all of these years, it?s finally time for this story to come to its conclusion with Old School RuneScape?s newest Grandmaster quest, Song of the Elves!
Song of the Elves will see you team up with a range of characters from across the series to finally put an end to the schemes of Lord Iorwerth and King Lathas. Do not expect this to be easy - you will face challenging puzzles and deadly foes as you fight to bring peace to the elven lands.
That?s all we?re going to say about Song of the Elves for now, as we don?t want to ruin the surprises of the quest. However, you can be sure that it will be an epic adventure unlike any other.
Poll Question #1Should the Song of the Elves quest be added to Old School RuneScape?
( Source: RuneScape.com )