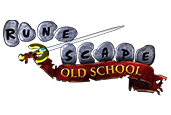 QoL Month Poll: Skilling
.poll-box{padding: 10px;background-color:rgba(255,255,255,0.05);box-shadow:0 0 3px #000;text-align: center;}
QoL Month Week 2: Skilling
It's time for our second week of QoL month - Skilling! Let us know your thoughts on all the proposed changes below and on the two ideas found in this post!The schedule for Skilling Week is as follows:
In-game poll live by 08/02
In-game poll closes 12/02
Make sure you head over to the Old School Content Suggestions forum, or Reddit (/r/2007scape/) to share your suggestions for Week 3 - Re-Runs! 
Poll Questions
Poll Question #1
Should the Ring of Forging be made available in Free to Play? Currently, the ring is rarely used on members worlds but could be useful to free players. If this passes, Murky Matt at the Grand Exchange will enchant Ruby rings for free players at the cost 250 GP per ring.
( Source: RuneScape.com )