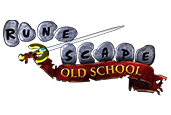 QoL Month Poll: Re-runs
.poll-box{padding: 10px;background-color:rgba(255,255,255,0.05);box-shadow:0 0 3px #000;text-align: center;}
QoL Month Week 3: Skilling
It's time for our third week of QoL month - Re-runs! This part of QoL month, we're taking a look at previous polled suggestions that didn't quite make it and giving them another chance! We also discuss the options for increasing the rate at which Buckets of Sand may be obtained in further detail.
The schedule for Re-runs Week is as follows:
In-game poll live by 15/02
In-game poll closes 18/02
Make sure you head over to the Old School Content Suggestions forum, or Reddit (/r/2007scape/) to share your suggestions for Week 3 - Re-Runs! 
Poll Questions
Poll Question #1
Should the Wilderness ditch be replaced with a barrier that you do not have to click on? This barrier would require confirmation on a warning screen before you may cross to prevent luring. The warning screen may be toggled off via this screen and subsequently reenabled by the Doomsayer in Lumbridge if desired.
( Source: RuneScape.com )