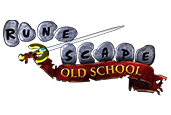 QoL Month Poll: Miscellanous
.poll-box{padding: 10px;background-color:rgba(255,255,255,0.05);box-shadow:0 0 3px #000;text-align: center;}
QoL Month Week 4: Miscellaneous
It's time for our fourth week of QoL month - Miscellaneous! For the final part of QoL month we have gathered a plethora of suggestions that didn't quite fit in the previous weeks! We also will include the proposed sand changes discussed last week.
The schedule for Miscellaneous Week is as follows:
In-game poll live by 22/02 (dependent on feedback)
In-game poll closes 26/02
Make sure you head over to the Old School Content Suggestions forum, or Reddit (/r/2007scape/) to share your suggestions for Week 4 - Other changes! 
As a quick mention - we are aware of the bug that affected some players shortly after today's update went live, resulting in unwanted combat XP on some accounts. If you were affected by this, make sure to check out this this Tweet and or this forum thread..
Poll Questions
Poll Question #1
Should the Achievement Diary requirement that asks players to complete a round of the Trouble Brewing minigame be changed to only require they enter the lobby instead? The requirements to start Trouble Brewing will not be affected.
( Source: RuneScape.com )