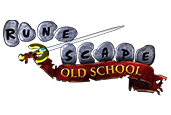 Song of the Elves Poll Blog: Main Content
.poll-box{padding: 10px;background-color:rgba(255,255,255,0.05);box-shadow:0 0 3px #000;text-align: center;}
Song of the Elves Poll Blog: Main Content
Welcome to the revised version of the first Song of the Elves blog where we have amended the questions following feedback from the first version. Here, we'll be pitching the questions you can expect to see in the poll booths tomorrow (26/02/2019)! All of these questions are for the main pieces of content and rewards. A second blog and in game poll will be posted held soon for all of the smaller features and rewards in and around Prifddinas.
If you want to learn more about the initial announcement of Song of the Elves, we recommend you check out the reveal blog.
The poll for the below questions will be live tomorrow (26/02/2019) and closed on Friday (01/03/2019).
Changelist
Here is the list of changes made to the original version of the blog which feature in this revised version:
The question offering a herb patch was removed
A chest for storing items outside the Gauntlet was added
The set effect for Crystal armour was buffed and applied to individual pieces
Crystal armour piece degradation was changed to have uncharged versions
Crystal tools degradation was changed to have uncharged versions
Clarification on PvP death behaviour for Crystal armour and tools was added
Crystal tools questions were split to be polled separately
An image of the Prifddinas gates was added with some words from the Art Team
Other minor clarifications and rewording
A section for other considerations was added to the bottom
The Quest
?You think you?re the hero of this story, but you?re not?? - Lord Iorwerth
Big things have small beginnings. Sixteen years ago, the Plague City quest was added to RuneScape. This quest marked the beginning of the fabled elf quest series, the oldest and longest quest series in the game. From elven rebellions to Dark Lords, the series has told a thrilling story with many twists and turns. Now, after all of these years, it?s finally time for this story to come to its conclusion with Old School RuneScape?s newest Grandmaster quest, Song of the Elves!
Song of the Elves will see you team up with a range of characters from across the series to finally put an end to the schemes of Lord Iorwerth and King Lathas. Do not expect this to be easy - you will face challenging puzzles and deadly foes as you fight to bring peace to the elven lands.
That?s all we?re going to say about Song of the Elves for now, as we don?t want to ruin the surprises of the quest. However, you can be sure that it will be an epic adventure unlike any other.
Poll Question #1Should the Song of the Elves quest be added to Old School RuneScape?
( Source: RuneScape.com )