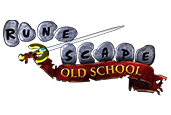 Bug: Twisted Bows
Bug: Twisted Bows at the Farming Guild
At the time of thes week's update (11:30 GMT - 28/02/2019), a bug entered the game whereby a Twisted bow spawn was added close to the Farming Guild in Kebos. As a result, an unknown number (we are working on this) of Twisted bows entered the game unfairly. Very shortly after (before the hour was out), this was hotfixed to no longer have an option to be picked up or Telegrabbed.
13:35: The game has been turned off while we examine our options and work with various teams to decide what happens next. Rolling back the game is one such option we are considering.
13:56: We can confirm that the game will be rolled back. You can expect the game to be reset and come back online as it was just before the update at 11:30am GMT this morning. Any changes made to your account between then and now will be reverted and we sincerely apologise for the inconvenience. We estimate that it will take 4-6 hours to complete the rollback.
Mods Acorn, Archie, Ash, Bruno, Curse, Ed, Gambit, Ghost, Gee, Kieren, Lenny, Lottie, Mat K, Maz, Nasty, Roq, Ry, Sween, Tide, Weath, West & Wolf
The Old School Team
( Source: RuneScape.com )