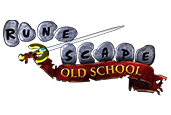 Updated Quest Panel, Sandstone Grinder and QoL
This week sees the release of a player-submitted rework for the Quest side-panel, Drew and his Sandstone machine and Quality of Life changes.
The Quest Panel
Thanks to GentleTractor's preliminary designs, we have updated the Quest side panel to have a more intuitive tab system. This will now allow you to switch more easily between the Quest, Achievement Diaries, Minigames and Kourend Favour lists. There is scope for further tabs to be added if necessary, however we think that suggestions we have received so far such as a "player summary" tab would be better placed elsewhere in the user interface.
QoL Changes
The changes below include some of those suggested during the final week of QoL month: Miscellaneous.
Oldak Accepts Noted Glass
Players may now use noted Molten Glass to create Dorgesh-kaan spheres.
Brimstone Chest Counter
The Brimstone Chest found by Konar on Mount Karuulm now tracks the amount of times the player has opened it. The number will appear in your message box each time you open it and can be checked at any time by right-click the chest. As per usual when adding counters in-game, this will only track the number you have opened since this update.
Mystic Robe Sets
Sets are now available from the Grand Exchange for all versions of Mystic Armour.
Varrock Museum Cleaning Process
The process of cleaning finds at the Varrock Museum has been vastly improved! The following changes have been made:
Players can now hold as many Uncleaned finds as they want.
Picking up finds has been automated however it's still faster to manually pick up the rocks.
The click area of the rocks has been improved.
The pile of rocks on the left can now also be clicked on to get uncleaned finds.
Specimen tables now have a left-click clean option to clean your finds.
Cleaning finds is now done automatically.
Cleaning finds has been sped up.
When taking tools from the wall to work with, you will now be given everything you don't currently have to be able to clean finds with rather than having to take one of everything.
The storage crates at the corner of the museum now have a left-click option which allows you to deposit all the useless finds you have.
The Museum guard no longer asks you if you would like to enter the cleaning area every time you try to enter. He will only ask on the first time of every session.
Rick-Click Travel on Veos and Magoro
Veos and Captain Magoro now have right click options for their destinations of Port Sarim, Port Piscarilius and Land's End.
Sandstone to Sand
Drew and his Sandstone Grinder have been added to the West of the Granite Quarry. Drew can store up to 25,000 noted buckets. Players may take unnoted Sandstone to the grinder to generate up to 25,000 sand charges. Each size of sandstone brick from 10KG down to 1KG used to charge the grinder will provide 8/4/2/1 sand charges. Players can then claim noted buckets of sand from Drew at a cost of 50 GP, 1 sand charge and 1 stored bucket.
Song of the Elves: Rewards and Extras
For those of you who haven't given feedback already, here's a reminder for Song of the Elves post-quest content suggestions:
Following the main content passing the polls, now's our chance to go in depth with the smaller rewards and features you would like to see in Prifddinas. Once we've gathered your ideas and put together our own, a second poll blog will be posted with the top suggestions for minor content in the Crystal City. If you would like to get involved and potentially have your ideas made reality in Old School, get involved in the discussion on Reddit, Twitter, and the Official Forums.
You may remember that we decided not to poll Crystal armour in the first poll as you weren't happy with the final design (in terms of stats and set effect) and neither were we. To make sure we get it right, we're also holding a separate discussion on separate threads on Reddit, Twitter and the Official Forums. Alternatively you can email in your suggestions to
[email protected]
The deadline for all suggestions is Friday the 29th of March.
Grab your Twitch Prime benefits before the offer expires on March 19th! You can find out everything you need to know about Twitch Prime on this page including how to claim it. Don't miss out on 14 days of membership and a free subscription to your favourite content creator on Twitch!
For those of you who missed our previous promotions, Twitch Prime is a premium service included as part of Amazon Prime membership. Benefits also include bonus loot in your favourite games, a channel subscription every 30 days, and other gaming-related goodies.
In Other News
Some cooking ranges on Lunar Isle were not working as ranges, and have been fixed.
A rogue smoke cloud has been removed from the TzHaar bank.
When getting a hard or medium contract from Jane, the dialogue now allows you to ask for an easier one without you having to end and restart the dialogue.
Wyrms were occasionally dropping regular bones instead of their intended wyrm bones. This has been fixed.
When world-hopping to a PvP world, the chatbox warning now specifies if the PvP world is 'high risk'.
Guthix dragonhide body armour is now called "d'hide" like the d'hide armour of other gods.
God spell icons, when not highlighted, have had their tint slightly change to better resemble their new highlighted colours.
The item sets interface now correctly displays click or tap depending on whether you are on desktop or mobile.
Discuss this update on our official forums, the community-led 2007Scape Reddit, or the community-led OSRS Discord in the #gameupdate channel. For reference on the above content, check out the official Wiki.
Mods Acorn, Archie, Ash, Bruno, Curse, Ed, Gambit, Ghost, Gee, Husky, Kieren, Lenny, Lottie, Mat K, Maz, Nasty, Roq, Ry, Sween, Tide, Weath, West & Wolf
The Old School Team
( Source: RuneScape.com )