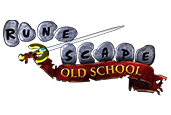 Poll Blog: Revisiting Older Content
.poll-box{padding: 10px;background-color:rgba(255,255,255,0.05);box-shadow:0 0 3px #000;text-align: center;}
Old Content Fixes
In our Message to the Community post we talked updating old content. While we have put considerable work into updating existing content already this year (notably rebalancing parts of Chambers of Xeric and enacting dozens of player-requested changes to existing content via the February polls), we understand there are some parts of the game that feel neglected, and that players rarely interact with. There has been a demand for us to give these parts more attention and here is our plan to do so!
Until now, we've commonly relied on channels such as social media and online forums to have discussions about the changes that should be made to Old School, including older content changes. While we want to keep those discussions going long term, we'll also be conducting thorough research using player surveys and opinion polls. From this we'll develop a clearer idea of what our priorities should be. The idea is to expand our reach beyond the portion of our community who are active on social media and work to address the needs of our wider community. This is the approach we'd like to adopt for all changes to the game from now on.
This is the beginning of a long and exciting journey to improve all the existing content you feel is due some attention. From here onwards, we'll be looking to continually improve aspects of the game and weave the smaller updates and changes between them. We know from previous discussions with the community what many of the suggestions and pieces of content are and your calls have not been ignored. But the research we're going to carry out will inform us what content is the most important and which content we should turn our focus on first as well as the specific changes needed.
Regarding the PvP scene: there are many changes that have been suggested, and we know there's plenty of work to be done to get it to the place we all want it to be. PvP needs a separate discussion - which has already begun - the focuses on on our overall approach to implementing these changes. This involves creating a new process for discussing PvP with the players who PvP matters to most which will allow us to make better decisions about PvP.
So! Let us know what you want us to revisit and how you want us to do it. What do you think is most important? You can expect these questions to be asked in upcoming surveys and polls in addition to the usual channels. We're aware there are several parts of the game that could do with more love and if we could, we'd address them all at once. However this is a great place to start and will guide our future efforts to improve the game. The community has always been at the core of Old School and making sure the older parts of the game are maintained to a high standard while new things are introduced is key to keeping the game we love alive.
Smaller Old Content Changes
Hopefully you'll have seen or heard about our recent announcement to proceed with hiding poll results. As a result of that decision, this will be the first ever poll in which poll results are hidden. Pending feedback to this blog, we'll make any necessary changes and poll the suggestions below from Friday April 12th until Tuesday April 16th.
Minigames
Minigames are one of the key areas of Old School we'd love to rework and we look forward to seeing some big designs for the ones that need it! In the meantime, we'd like to start by offering the following:
Poll Question #1
Should Barbarian Assault be updated to allow players to wear capes inside the Minigame?
( Source: RuneScape.com )