Vanguard Forums 
| 
Vanguard Discord
Part I: Revenant
We headed out on our normal mid-week trip, we did the usual Rev Cave sweep before running into Revenant. We scrapped for about 30 minutes evenly, but eventually they gained more opts and we decided to leave after being outnumbered. Still was a good battle.
- Pics -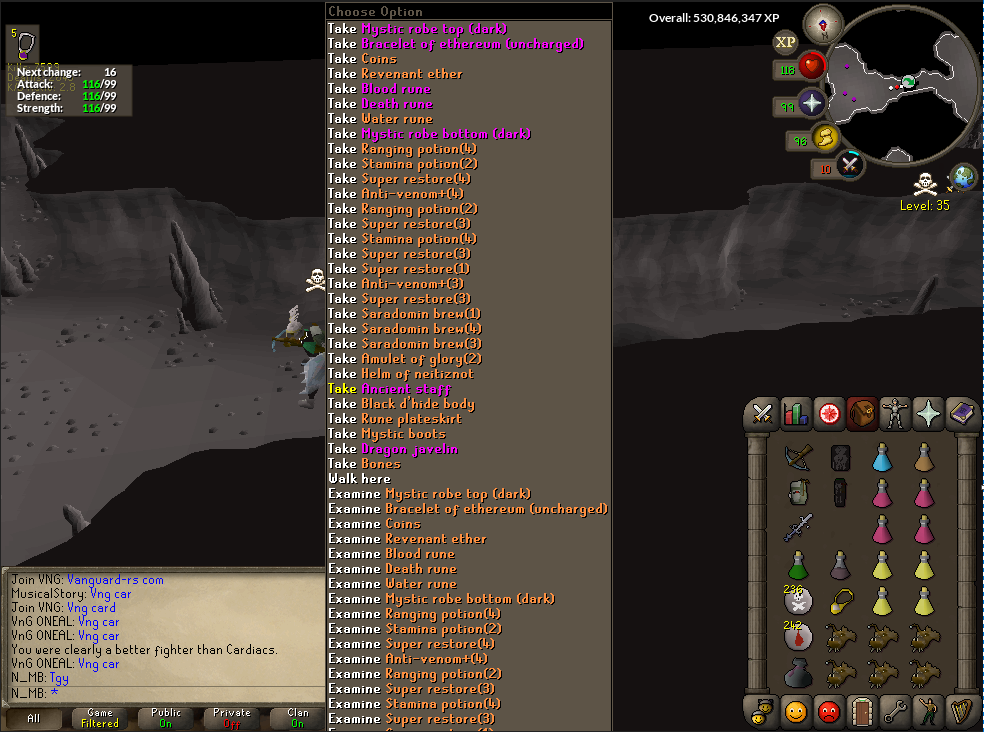 Part II: Randoms
After scrapping with Rev for a short time we decided to continue on PKing, we found plenty of loot out and about and made some good money along the way, but it wouldn't be long before a new challenge would approach.
- Pics -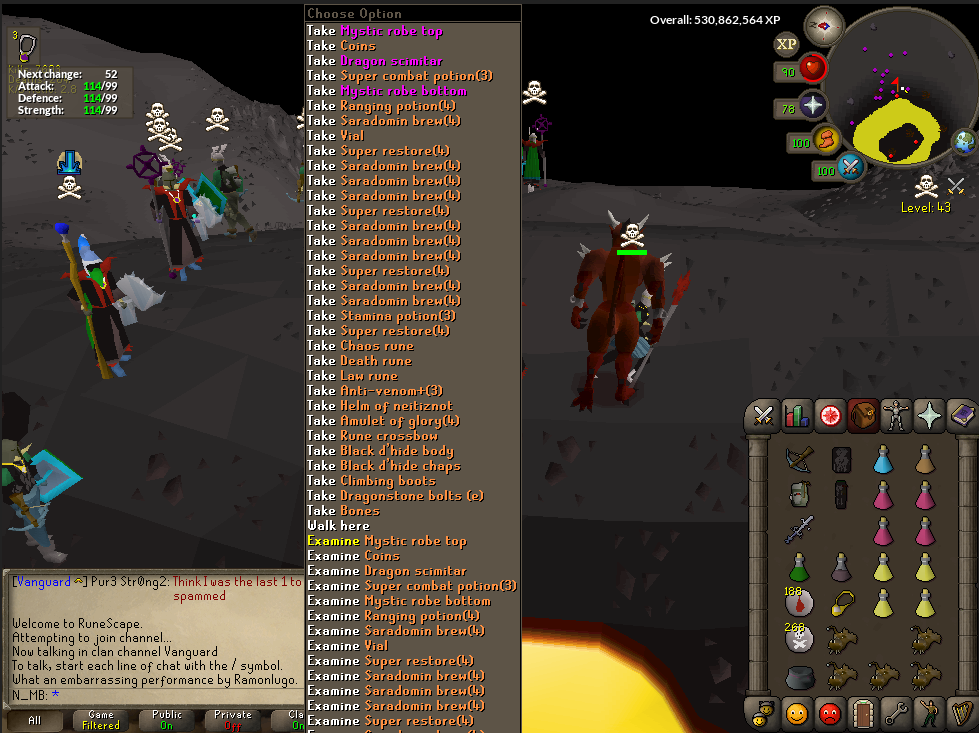 Part III: Sovereign
We found SV out in the caves after a while of hopping and quickly began battling, it didn't take us long to use our numbers to gain the upperhand. Some Mint Retards tried to camp returners in the corridor, but Revenant flew in to AC and made sure the majority of the fight was 1V1. We continued fighting cleanly for roughly 4 hours, maintaining control for the majority of the fight. at around 11:00PM EST, SV slowly stopped returning, a combination of our KO power and some PD members camping their returners, we took our ending and our official victory over SV after 4+ Hours of fighting. Fantastic work Vanguardians!

(So Easy he was getting Construction Exp lmfao)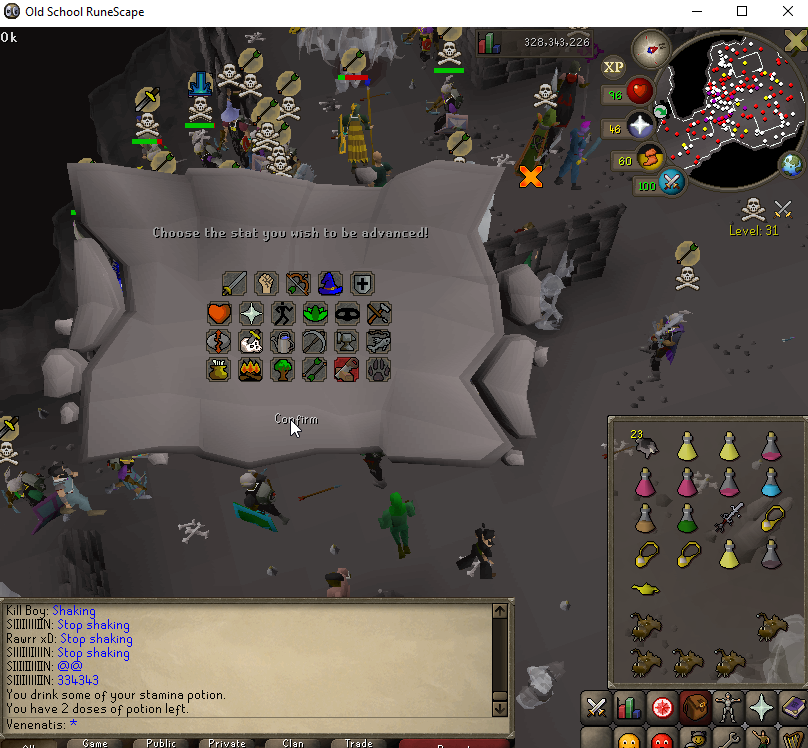 - Pics -
(Blocked Image: https://puu.sh/Bu7Io/f923081567.jpg - Please upload to an approved host before posting here)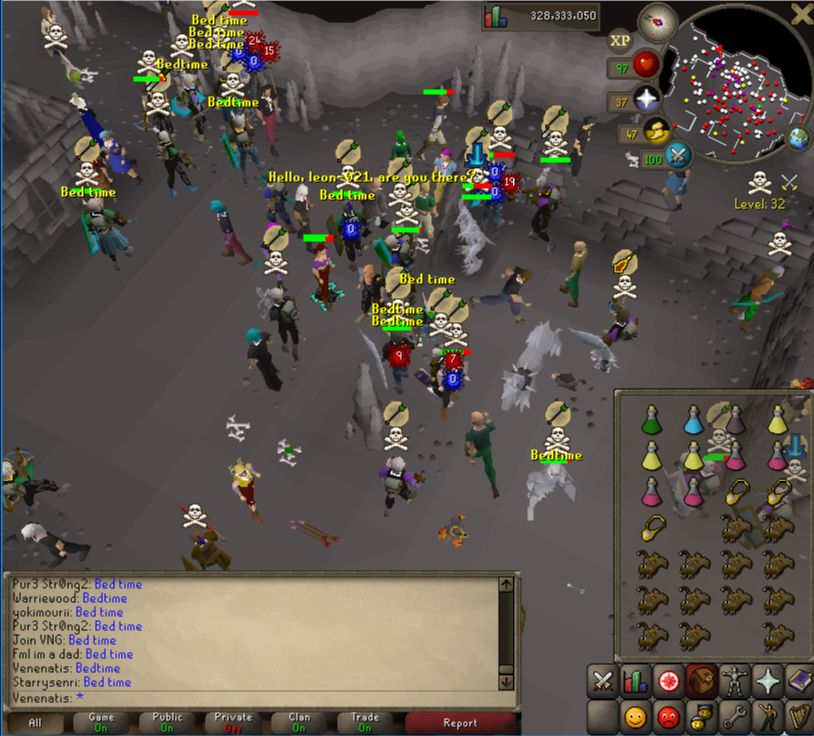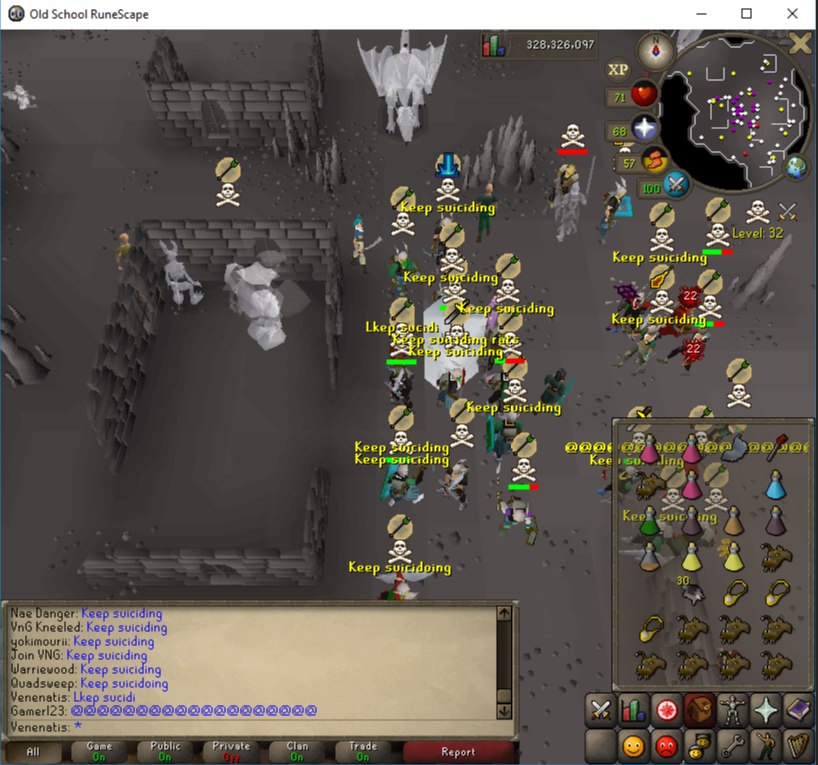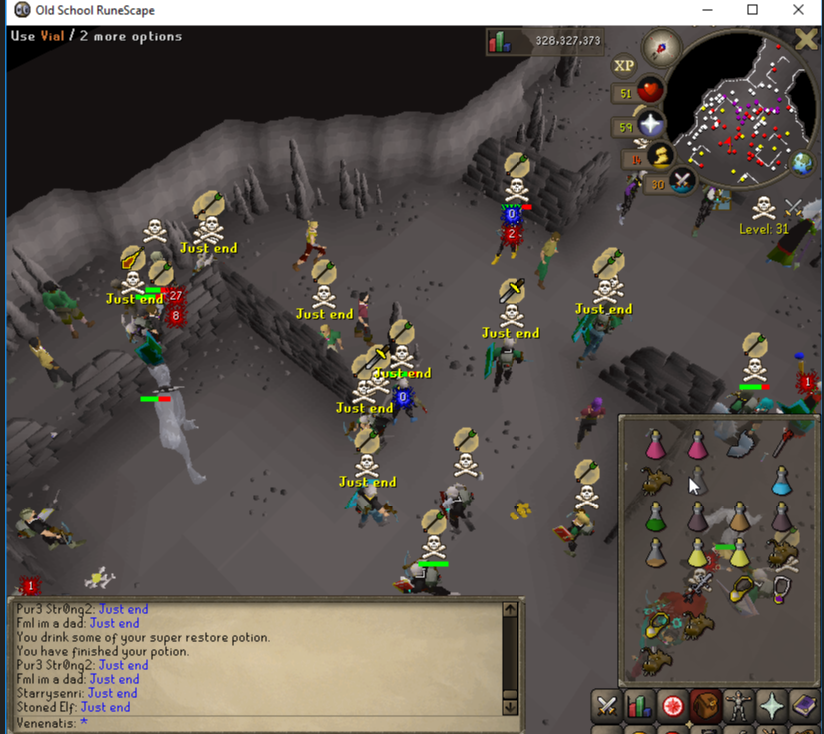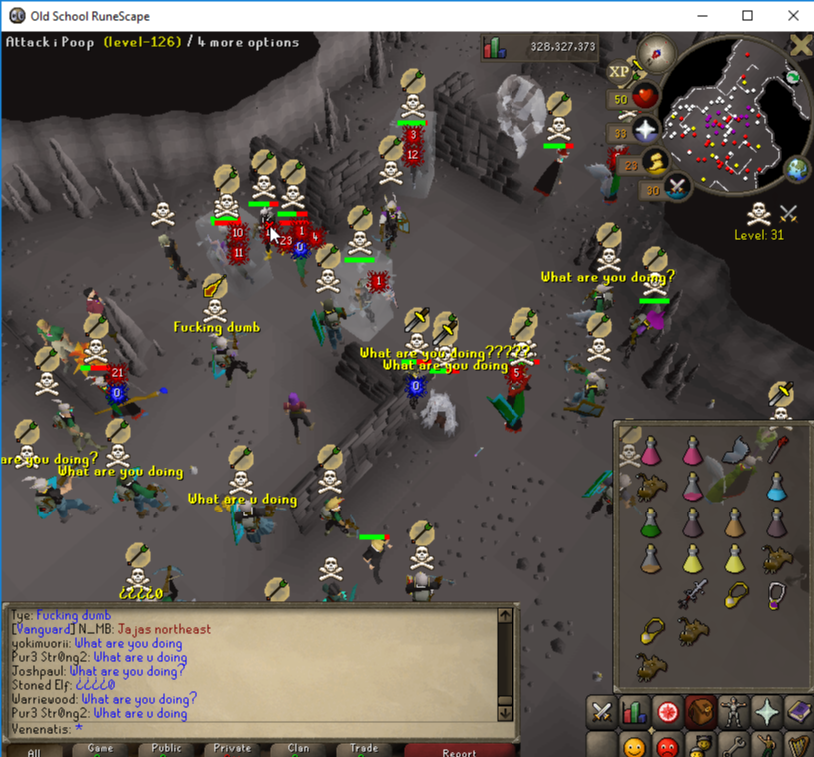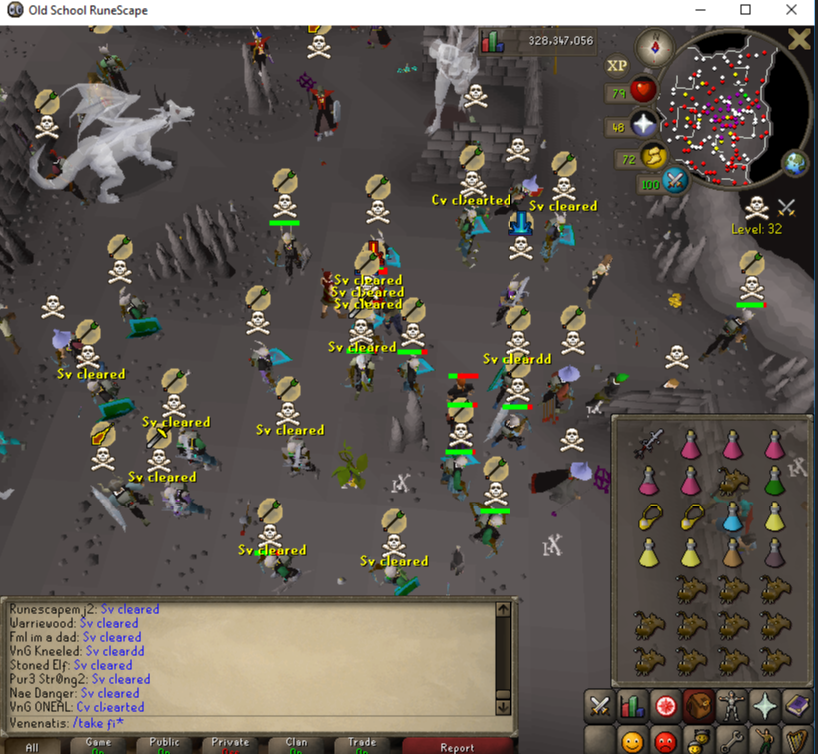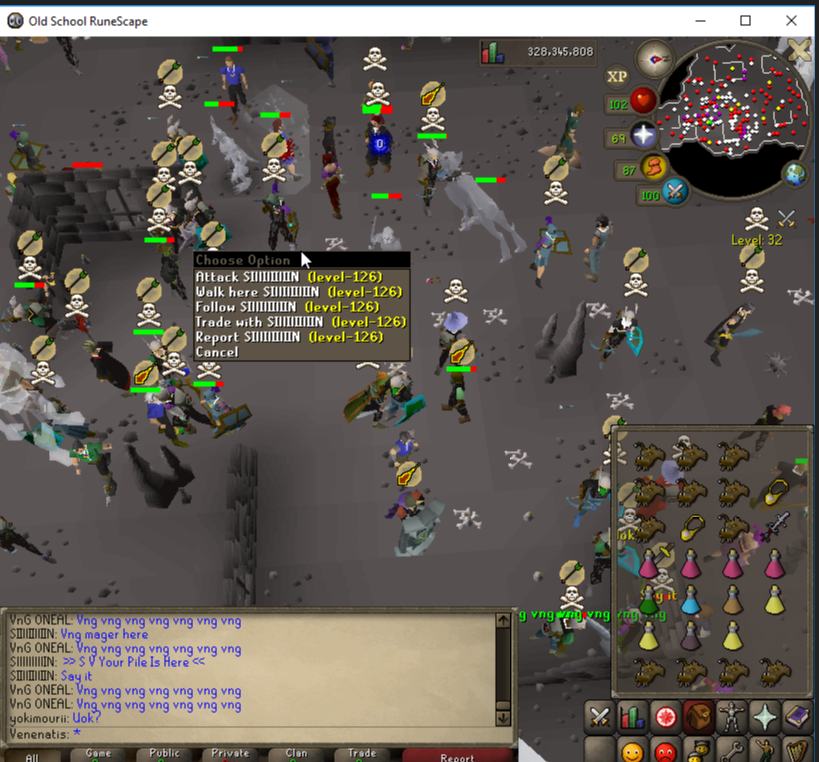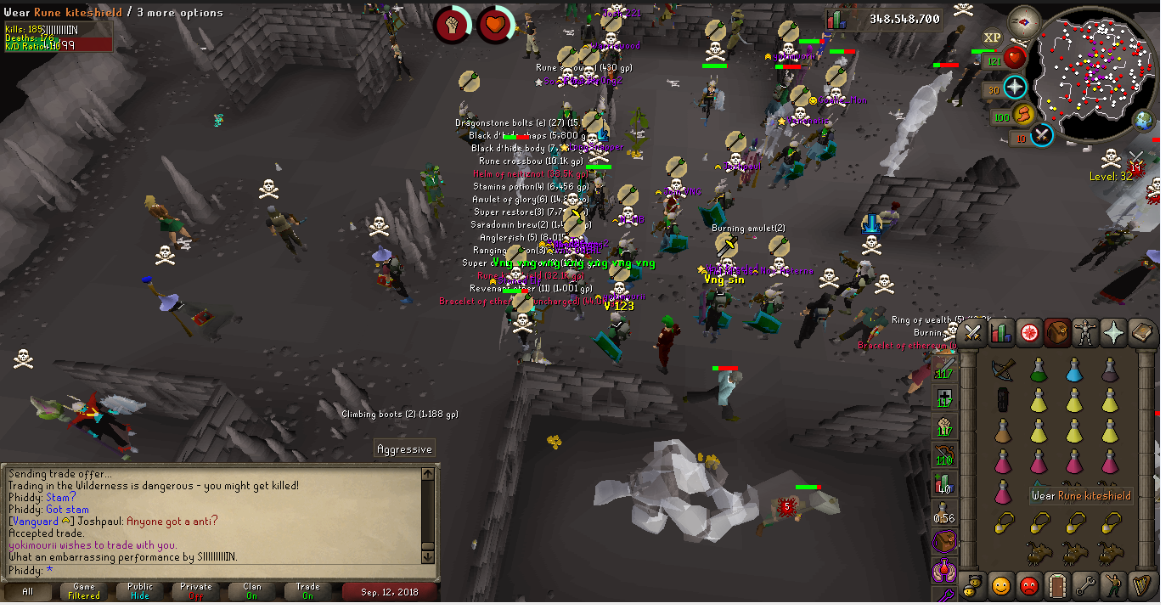 (Blocked Image: https://puu.sh/Bu6T3/bd34f35725.png - Please upload to an approved host before posting here)
(Blocked Image: https://puu.sh/Bu5JZ/e042e2d1f6.png - Please upload to an approved host before posting here)
(Blocked Image: https://puu.sh/Bu5xG/b6e8511445.png - Please upload to an approved host before posting here)
(Blocked Image: https://puu.sh/Bu49x/67104e03ab.png - Please upload to an approved host before posting here)